Google Pay
Pay using your credit card without having it with you. All you need for Google Pay is an Android smartphone or Android smartwatch. With Google Pay, you can make cashless and contactless payments wherever you see the G Pay symbol: online, in shops or on the move.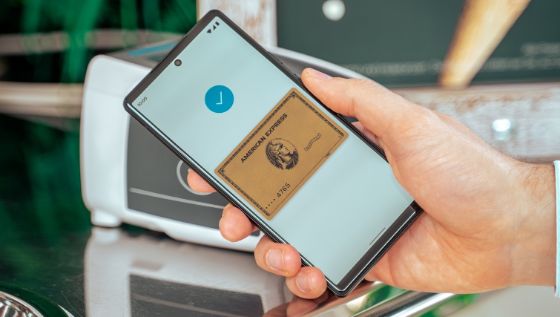 Paying with Google Pay
Google Pay is accepted in any store where you can pay contactless. In Switzerland and worldwide. And in more and more online shops or apps. Look out for the G Pay symbol and pay simply, quickly and securely with your smartphone or smartwatch. In Swiss shops up to CHF 80 without even unlocking the screen, you just have to activate it.
This is how simply Google Pay works

In shops:
Hold the unlocked smartphone up to the terminal without opening the app until the blue check mark confirms payment.
Hold the smartwatch up to the terminal and select "Credit card" as soon as the watch vibrates or you hear the beep.
In online shops and apps:
Select "Pay with Google Pay" in the payment process and confirm payment with your smartphone.
Google Pay with Swisscard credit cards
You can set up Google Pay straight away if you have an Android smartphone or Android smartwatch. Google Pay works with all Swisscard credit cards for private customers.